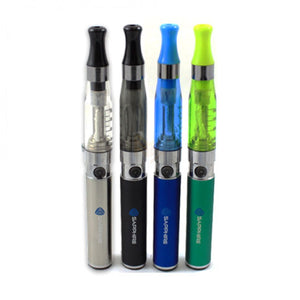 Vaporite
Vaporite Sapphire Oil Vaporizer
About the Vaporite Sapphire Oil Vaporizer
This pen is perfect for beginners.  The advanced oil tank allows for the easy filling of your chosen e-liquids.  The Sapphire utilizes 110 volts of power.
Features
Advanced oil tank
One button activation
Easy fill system
Color options
Wick tank design
1.4mL tank
Specifications
The Sapphire measures in at 1 x8 x 3.25 inches.
What's in the box:
1 battery
1 clear oil tank
1 USB charger
1 user manual
---
RELATED PRODUCTS