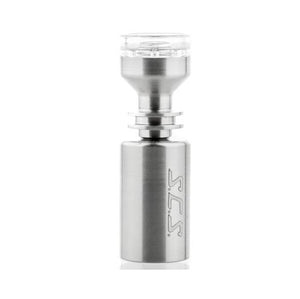 true wholesale
OMNI Nail Quartz Dish & 14/18 Female Set
About the OMNI Nail Quartz Dish & 14/18 Female Set
The omni low pro RT is our most versatile omni head yet. It threads directly into your standard full size omni bases alleviating the need for a threading while maximizing it's airflow.

The head has two heat dissipation rings and the perfect clearance to torch the omni head while maintaining a low profile fit on pieces.
Also by shortening the thread you will no longer have the issue of an omninail not fitting a male joint due to the threading, it no longer sits in the joint allowing it to now fit all 14 & 18mm joints perfectly!
WHAT'S IN THE BOX:
1x  OMNI Nail Quartz Dish & 14/18 Female Set
---
RELATED PRODUCTS